Welcome to the next stop on the blog train!!
I LOVE this palette!! The colors are so rich and beautiful!! Once you've downloaded each piece of 'Thankful', you're gonna have one HUGE and amazing kit on your hands!! I know everyone worked really hard on this, so try to make sure to leave some love when you download their kits!
Please try to be patient, as we're all in different time zones!
Here are the previews to everyone's parts:
And here's my part: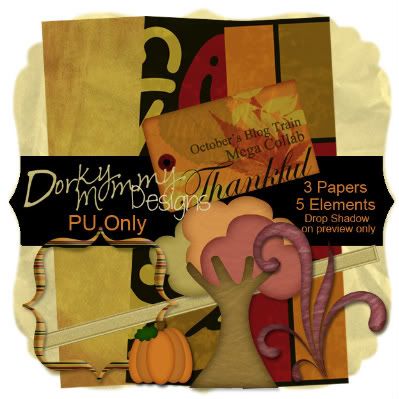 You can download it
here
.
The next stop on the train is:
Gabby Palmer Digitals
and in case you get lost along your travels, here's the 'station':
http://www.blogtrainblog.blogspot.com/