Ah...I have been working on this kit for a few months now off and on and it's FINALLY finished and in store! I'm very excited about this one. My little girl loves dinosaurs and I couldn't find a dino kit that was girly, so...here's Dino Girl, inspired by my little Dino loving daughter! :)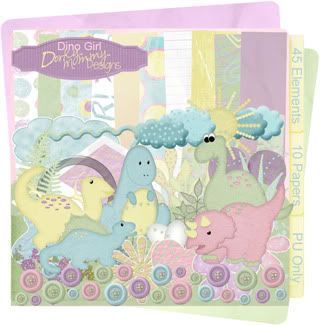 This kit comes in Full and Tagger sizes!
Here are a couple of layouts
Kat (of Kat's Creations)
made using this kit!! Thanks Kat for your beautiful work!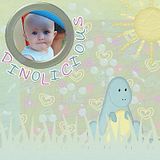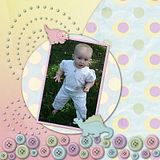 (images are clickable)
And don't forget to grab your freebie!! Here's the quickpage I made for all of you with my new kit. I hope that you enjoy this! :)