Autumn Wishes is here!! Seems like Summer blew by and Autumn is pretty much in full swing! The ladies at JM all worked hard on their parts, so don't forget to leave 'em some love!
Here's the preview to all the parts: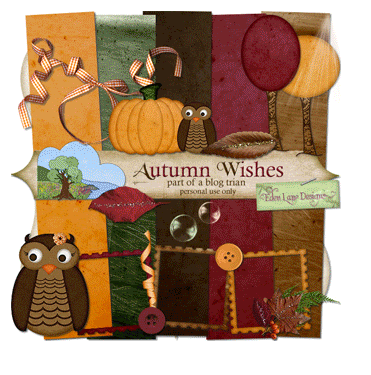 And here's the preview to my part: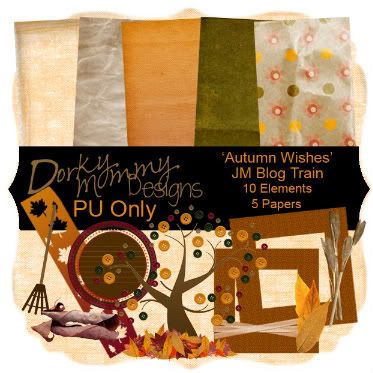 You can download my full size kit
here
And the tagger
here
The next stop on the train is
Dizzy Scraps Designs
Momma Trish Designs
Gabinala Scraps
Heather Hill Designs
Law-Tee-Da Designs by Christa
Maitri Scraps
Tickle-Me-Designs
Dorky mommy Designs
<----You are here!
Dizzy Scraps Designs
Snips and Snails Designs
Eden Lane Designs